Try Cottages 4 You for a cottage holiday deal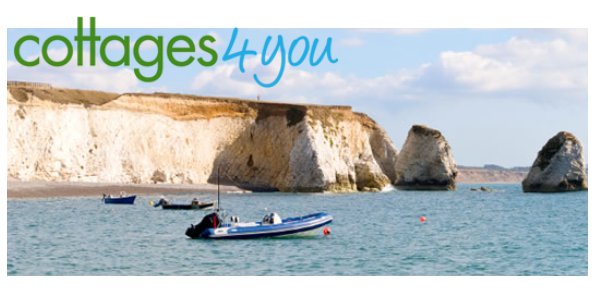 If you're looking for a cottage holiday this year, a good place to turn your attention is to Cottages 4 You. Cottages 4 You have the widest range of holiday cottages in the UK, with about 10,000 to choose from. Whether you're after a romantic break in a smaller cottage; or a large cottage for up to 20 people, the chances are Cottages 4 You will have something to suit your holiday needs.
Book early
We've banged on before about
booking early
to get the best deals. And this is true for Cottages 4 You too. If you know the cottage you want to book, it makes sense to go ahead and book it. Depending on how early you book your holiday cottage in advance, you can get some good deals. For example, book early enough and you'll be entitled to a low deposit offer: what this means is you'll only have to pay about £35 now, and the remainder of the holiday cost just before you go on holiday. A very handy tip to help with your cash flow that one.
Another special offer favoured by Cottages 4 You is to give you next year's holiday at this years price. Most things go up with inflation, and holidays are no exception. But book early enough and you may be able to get that pre-inflation increase. Have a look at
Cottages 4 You early booking offers
to see the latest information on what Cottages 4 You are currently offering.
See the cottages
If you want to see the cottages available with Cottages 4 You, you can see a list of what's available in the following links; the cottages are listed in the various areas around the country, so just choose the area which suits you, and see which cottages are available:
Central England
,
Eastern England
,
Ireland
,
Northern England
,
Scotland
,
Southern England
,
South West England
and
Wales
.
That's it for now
That's me finished for now. I hope that the information I've given here is useful in some way, and you find a holiday cottage to suit your needs, at price which suits your pocket.