Lanzarote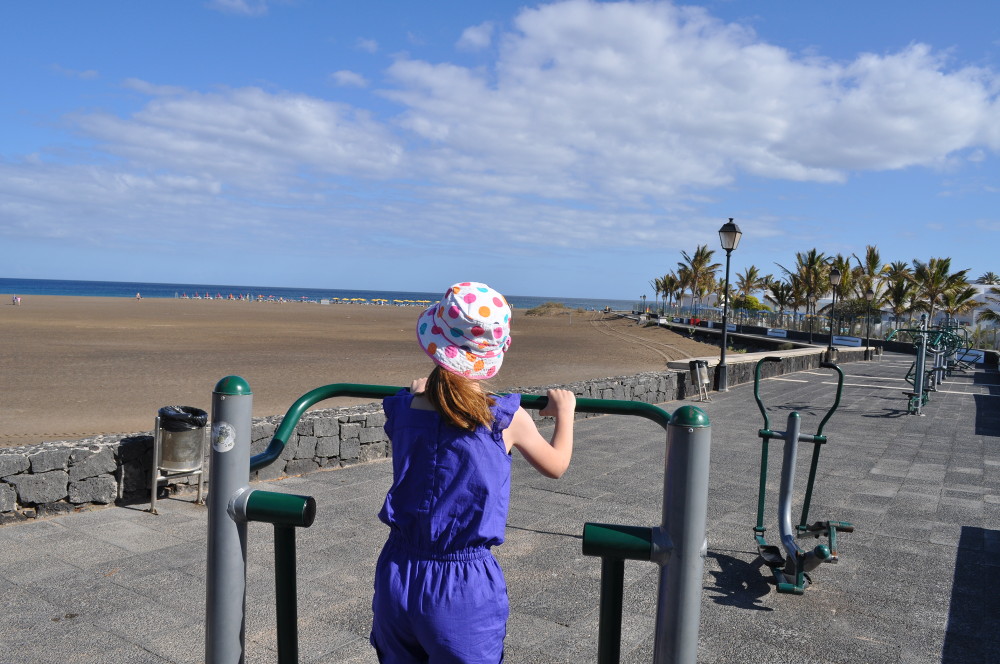 Lanzarote is one of the four main Canary Islands. Located off the west coast of Africa gives these islands their famous temperate climate; which makes this a lovely location for those looking for a little warmth during their holiday. The Canary Islands are especially nice during the spring and autumn, when the sun is out, and temperatures are hovering around the 22° mark.
A popular resort on Lanzarote is Puerto del Carmen, located at the south-east of the Island, Puerto del Carmen has a long strip with bars, shops and restaurant, and the obligatory beach with water sports. There are also several holiday villas dotted around this location for you to choose from.
One of those villas is "Villa Grace Amelia". Villa Grace Amelia is in a quieter location on the western fringes of the Puerto del Carmen urbanization. Which means that the shops, bars and restaurants are all a little further to walk - but you do get some peace and quiet! The beach is a couple of kilometres away, so you may want to drive - or hire a bike and cycle around the place!
A little more about Villa Grace Amelia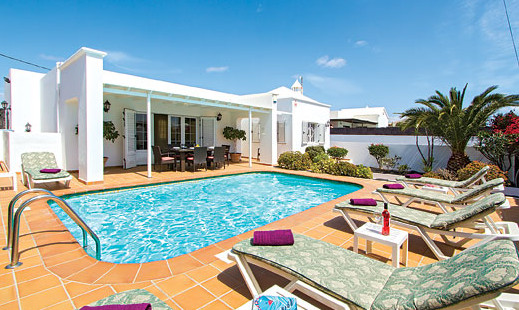 A couple of school bags
Villa Grace Amelia sleeps 10 people, which makes this a great destination for friends and families to holiday together.
The accommodation at Villa Grace Amelia is set over two floors.
The lower floor has a double bedroom and an en suite twin bedroom. There is also a games room here - ideal for those children to while away the hours out of the sun.
The ground floor has the kitchen with a dish washer, microwave, oven, hob, fridge/freezer, coffee machine and dining facilities.
The utility area has a washing machine.
There is a living room with satellite TV and a DVD player. There are 3 bedrooms: two twin bedrooms and a double bedroom. The double bedroom is en suite.
There is a further family bathroom.
Outside Villa Grace Amelia has a paved area with sun loungers. There is also a swimming pool to muck around in during those hot days; and should things cool down in the evening, how about a dip in the hot tub?
There is free Wi-Fi at Villa Grace Amelia too.
If a holiday on Lanzarote is something you quite fancy, it's worth having a closer look at Villa Grace Amelia. We've included a couple of photos here, but you can see more
photos of Villa Grace Amelia
and Puerto del Carmen. It's always good to see photos of your holiday accommodation, so you know what to expect!
The size of Villa Grace Amelia means that this villa is ideal for children (and the games room is perfect!) so you may well get a school holiday deal too!