Norfolk - holiday in Norfolk with the family for a fantistic break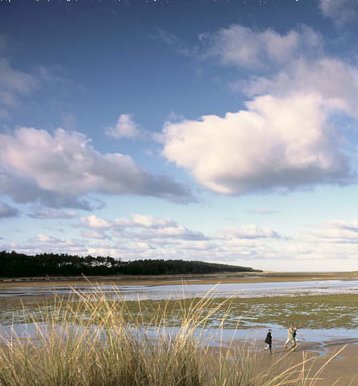 Find some holiday cottages in Norwich
Ah, Norwich, a fine city. And it's not just me saying that; that's what Norwich calls itself: "a fine city". Anyway, forgot all that, Norwich and Norfolk is really a great place to spend a few days. And what better place to stay than a self catering holiday cottage. You'll find plenty of choices of cottages in Norfolk, and something to keep all the family members entertained.
Why holiday in Norfolk
Norfolk is on the east coast on England, on the piece of land which juts out a little bit, called East Anglia. Home to the Norfolk Broads, the North Norfolk Coast, and Norwich. Stay in a central location and you can have visit one of the many attractions around the County.
North Norfolk Coast
The coast which stretches along the top of Norfolk makes a great place for your holidays, you'll find some lovely towns a villages dotted around:
Cromer
, Sheringham, Hunstanton, Wells-next-the-sea are all lovely places to either visit for the day, or to spend a holiday at. The beaches are predominately sandy this part of the world, so the kids will love to visit the summer months.
Norwich
The county town of Norwich is the biggest city in East Anglia, and very pleasant place to spend some time. Although we say the biggest city in East Anglia, you won't find many cities, so Norwich isn't exactly a sprawling urban mass. Visit the Norman castle while you're here, or go and see the cathedral. There's plenty of shops - both regular high-street brands, and small independent specialist shops, so you should find something for you. If you're interested in staying near Norwich, have a look at the
holiday cottages near Norwich
, to see what suits you.
Norfolk Broads
If you like messing about on the river, you'll find a day out on the Norfolk Broads will give you an ideal holiday. You can hire a boat for the day, and cruise slowly about rivers and broads. The top speed is only 4mph, so the children can have a go without the worry of causing some kind of nautical pile up. Or if you really want to spend more time afloat, why not
hire a boat on the Norfolk Broads
? You'll find boats available all over Norfolk. Children are supplied with life jackets, so the health and safety conscious amongst you won't have to worry too much.
For the children
Although there's plenty to do with the family, sometimes it's nice to go somewhere just for the children. There's a few places to visit around Norfolk to try. BeWILDerwood is set in the heart of the broads, and contains tree-houses, zip lines, and rope bridges. Or for more of a "ride" type day, try Pleasuewood Hills in Lowestoft. Although this isn't technically Norfolk, as it's just over the border in Suffolk.
You can find out more about holiday parks near
Pleasuewood Hills in Lowestoft
- and really give the children a holiday they'll remember.
Choose Norfolk
There's plenty of good reasons to have a holiday in Norfolk. Have a look at the
Holiday Cottages in Norfolk
. Or try some
holiday parks on the East Coast
. It's well worth a look.